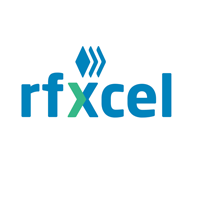 rfXcel, the leader in Track and Trace and regulatory compliance solutions, today announces it has raised $30 million in a round of funding led by Kayne Partners. Kayne Partners is the growth private equity group of Kayne Anderson Capital Advisors, L.P., an alternative investment firm managing over $25 billion in assets.
rfXcel plans to use this investment to accelerate the delivery of innovative supply chain solutions; increase resources to extend its successful Internet of Things ("IoT") partnership with Verizon; and expand its global geographical presence in the Americas, Europe, Middle East and Asia Pacific. Founded in 2003, rfXcel has been providing mission-critical solutions to life sciences customers longer than any provider in this space. Because of its tenure and commitment to innovation, rfXcel offers the most feature-rich solution and flexible platform in the market.
"rfXcel offers customers a long-term strategic solution to gain insight and visibility into their supply chains," said Leon Chen, Managing Director of Kayne Partners, who will join rfXcel's board of directors as part of this financing. "rfXcel has developed a track record of building great technology and partnering with customers in life sciences and other industries to build strong business relationships and solve complex challenges."
"We are excited to team with Kayne Partners," said Glenn Abood, Co-Founder and CEO of rfXcel. "rfXcel has the longest track record in meeting the supply chain visibility and regulatory needs in the life sciences industry. This partnership allows rfXcel to accelerate its market growth and extend its leading edge technology. With the accelerated changes in technology and shifting market needs, rfXcel will continue to lead the industry with its technology platform and laser focus on customer success. Our mission is to protect patients and combat the illegal counterfeit pharmaceutical market and this capital provides us with the means to broaden our reach in this battle."
About rfXcel
rfXcel is the leading provider of SaaS based track and trace solutions that enables customers to protect patients and meet their compliance needs while getting insights and visibility into their supply chain. Its relentless commitment to customer success and continuous innovation ensures that customers meet their requirements and protect those who depend on them.
For more information, visit www.rfxcel.com
About Kayne Partners
Kayne Partners is a leading provider of capital and connections to rapidly growing companies in North America. Since its inception more than a decade ago, it has invested over $600 million in platform investments and add-on acquisitions. Kayne Partners seeks to partner with driven entrepreneurs as a non-control minority investor and provide transformative capital to these high growth companies. Kayne Partners is the growth private equity group of Kayne Anderson Capital Advisors, L.P.
For more information, visit www.kaynepartners.com
About Kayne Anderson Capital Advisors, L.P.
Kayne Anderson Capital Advisors, L.P., founded in 1984, is a leading alternative investment management firm focused on niche investing in upstream oil and gas companies, energy and infrastructure, specialized real estate, growth equity and both private credit and diversified liquid credit. Kayne Anderson manages over $25 billion in assets and employs over 300 professionals in eight offices across the U.S.
Kayne Anderson is headquartered in Los Angeles with offices in Houston, New York City, Chicago, Denver, Dallas, Atlanta and Boca Raton.
For more information, please visit www.kaynecapital.com
Contacts
Kayne Partners:
Leon Chen, Managing Director
310.282.2834 or lchen@kayneanderson.com
rfXcel:
Herb Wong, Head of Marketing
925.791.3235 or hwong@rfxcel.com