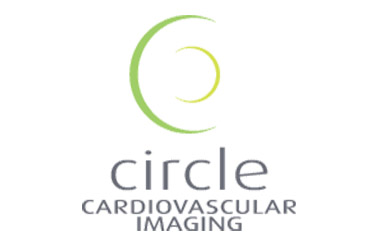 Alberta-made software is becoming the gold standard for analyzing cardiac MRI images
When patients in hospitals around the world have a cardiac MRI, there's a good chance their doctors use software developed in Alberta to diagnose heart problems.
The software, called cvi42, was developed and commercialized by Calgary-based Circle Cardiovascular Imaging Inc. This advanced software suite is already installed in 1000 sites in over 40 countries; Circle is adding installations at the rate of 350-400 hospitals a year.
The success of cvi42 is driven by the growing status of cardiac MRI, which is becoming the preferred procedure for diagnosing cardiovascular disease. It is non-invasive and doesn't expose patients to ionizing radiation. The procedure's detailed images of the heart provide unparalleled, accurate information about heart function and structure.
And that's where cvi42 come in. The software does much more than simply present images. It obtains quantitative data from the images and uses the data to generate superior diagnostic reports and treatment plans.
"What the software does is simplify cardiac MRI, which is a highly complex imaging technique, and make it easy to use," explains Circle CEO Greg Ogrodnick."As a result, doctors spend less time on analysis, but are able to give more accurate diagnoses and provide higher quality healthcare. It's a winning combination of functionality, automation and simplicity."
Ogrodnick, who has worked at prominent healthcare, information technology, and biotech companies, was introduced to a rudimentary version of the software by Dr. Matthias Friedrich of the Stephenson Cardiac MR Centre at the Foothills Hospital. They formed Circle Cardiovascular Imaging in 2007, hired a small development team and transformed the code into commercially viable software. Circle obtained regulatory approval in 2008 and notched their first sale in 2009.
It's been full steam ahead since then. In the past two years, Circle has established global partnerships with GE Healthcare and Siemens Healthineers, two of the major manufacturers of MRI scanners. These partnerships have strengthened Circle's position in the marketplace and its ability to expand globally. In May 2018, the Circle announced an investment of $16 million led by private equity firms. The company now has 120 employees, including a direct sales force of 35 people.
"We're proud of what we've achieved and excited by future possibilities," says Ogrodnick. "However these successes shouldn't overshadow the help we've received within Alberta to grow our company. Companies like ours need a healthy ecosystem where we have access to different kinds of capital at different times."
Ogrodnick points out that initial support for the company came from the IGNITE program of University Technologies International, the University of Calgary's technology transfer, commercialization and incubation centre.
Alberta Innovates has an instrumental role in assisting Circle via its Industry Associates program. Four associates were hired between 2008 and 2014 to help with regulatory approval, software development and international expansion. All four associates have risen to leadership positions within the company.
Circle also participated in the Alberta-Zhejiang Global Partnerships Program to develop pediatric cardiovascular imaging analysis software and 3D printing technology. "This unique program helped us in terms of our international expansion and changed the paradigm of how we do business in China," says Ogrodnick. "It was really important and very high risk. It's something our board never would have approved without this external support because we have to focus our capital on commercialization."
As more and more smaller hospitals acquire cardiac MRI capability, Circle is busy selling into that market. Circle's R&D team is using artificial intelligence to further automate the software so it is better suited for sites where access to experts is more limited.
"We're aiming for a day when every hospital in the world will be a Circle customer," says Ogrodnick. "Everything we do as a company is ultimately for the good of patients and the health care professionals who serve those patients. In the end, whatever we do, we want it to make a difference."