News & Insights
Circle Cardiovascular Imaging Inc. Announces Acquisition of Corstem Inc; Introduces Automatic, Fully-Quantitative Myocardial Perfusion in cvi42©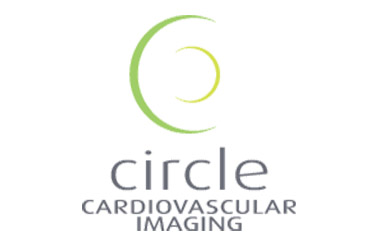 Bellevue WA, USA, February 7th, 2019 – At the SCMR 2019 Meeting in Bellevue, Washington, which brings together top clinicians and researchers within the cardiovascular and MRI communities, Circle Cardiovascular Imaging Inc. ("Circle"), announced the acquisition of Corstem Inc. ("Corstem") – a machine learning and artificial intelligence software developer specialized in cardiac imaging analysis. As current global leaders in Cardiac MRI reading and reporting solutions, this acquisition will further expand Circle's innovative technology and product offerings. Corstem's technologies will be integrated into Circle's core product – cvi42 – and will include an automatic and comprehensive solution for fully-quantitative myocardial perfusion.
"Everyone at Circle is very excited about the acquisition of Corstem and the upcoming integration of automatic, fully-quantitative perfusion into cvi42 as this game changing technology will soon be made available to cardiac care centers and their patients around the world. Circle is also looking forward to the ongoing collaboration with Corstem partners such as the National Institute of Health (NIH) and its scientists for further improvements to the perfusion module and to other life altering technologies" said Greg Ogrodnick, President and CEO of Circle.
"Circle offers a unique opportunity to dramatically expand Corstem's clinical AI solutions internationally" explains co-founder and CEO, Mitchel Benovoy. "The synergies between the two companies, in addition to perfectly aligned business models and philosophy to revolutionize cardiac diagnosis – and ultimately patient well-being, make this acquisition all the more compelling for both physicians and clinical decision makers."
About Circle Cardiovascular Imaging Inc.
Circle Cardiovascular Imaging Inc. develops world class, advanced, post-processing solutions for the cardiac imaging industry. Circle is a prominent company for the global cardiac imaging community bringing together an experienced and qualified team of more than 150 people.
Circle's imaging platform, cvi42 is the leading best-in-class cardiovascular imaging reading and reporting solution for Cardiac MR, Cardiac CT, and Cardiac Interventional Planning. Annually, hundreds of thousands of cardiac exams, in over 1000 hospitals and 40 different countries are interpreted using cvi42; it provides physicians the tools to accurately quantify and diagnose complex cardiovascular diseases while improving patient outcomes and the effective utilization of healthcare resources. Currently at version 5.10, cvi42 utilizes machine learning and big data, with the machine results demonstrating capabilities within the same range as expert human readers. Improving cardiovascular health through excellence in imaging as an integral part of precision medicine.
About Corstem Inc.
Montreal-based Corstem, founded in 2016, has positioned itself as a marquee developer of AI-based diagnosis software for MRI, CT, and x-ray cardiac imaging modalities. Corstem's international partnerships with top-tier biomedical research institutes have enabled rapid and robust development of proprietary and clinically-validated diagnosis frameworks that will be empowered through Circle's award-winning cvi42 platform. Its flagship solution, an automatic, fully-quantitative, cardiac perfusion analysis that uses radiation-free MRI, permits fast, high-resolution assessment of blood flow through the heart muscle and is considered a revolutionary milestone in cardiac disease diagnosis. In addition to Corstem's deep intellectual property, all engineering and data science personnel will remain as part of Circle Labs Montreal.
For more information, please visit www.circlecvi.com or www.corstem.ai.