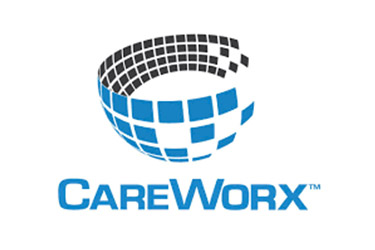 OTTAWA and VANCOUVER, Dec. 11, 2018 /PRNewswire/ – CareWorx Corporation, a top-50 global managed service provider (MSP), leading ServiceNow MSP, and market leader in Senior Care today announced it has merged with Fully Managed Technology Inc., a top-5 Canadian MSP and cloud service provider. Numerous synergies exist between the organizations and their merger enables them to augment their managed services catalogue in terms of security, cloud services, and digital transformation. This also greatly expands their joint market coverage with a now combined six Managed Service Centers coast-to-coast – delivering true 24×7 service across North America.
The merger sees two of the pioneers of the MSP industry join forces. Chris Day, founder of IT Glue, Warranty Master and, together with partner Sharleen Oborowsky, Fully Managed, and Mark Scott, founder of N-able Technologies (now Solarwinds MSP) and TUC Managed IT Solutions (which merged with CareWorx in January 2016) are bringing their teams together. Chris and Mark had discussed building a well-funded "MSP platform company" for the past eight years and this merger is the next step in bringing that vision to fruition.
The parent company will be known as CareWorx Fully Managed with 270 employees in three lines of business (divisions): Managed Services (Fully Managed), Enterprise Service Management (MSPWorx), and Senior Care (CareWorx). The company's brand strategy will be announced at our KO19 Sales Kick-off on February 7, 2019 in Toronto.
"We believe this is an incredible opportunity to build the first true MSP platform company with the scale, capital and, most importantly, an incredible and experienced team to do it," said Mark Scott, CEO of CareWorx Fully Managed. "We are creating an 'MSP unicorn' – one that can accelerate rapidly through both organic growth and acquisitions, while re-defining our customers' experience in today's as-a-Service world!"
"Having spent almost a year on the merger, I've had the opportunity first-hand to witness our synergies – we share a common approach to both managed services and the concept of digital transformation. Ultimately, I see an alignment of great people on both teams, committed to a common vision of simplifying technology for our customers," said Joel Abramson, former CEO of Fully Managed and now EVP & GM of the Managed Services division.
"It will be exciting to see what we can do with our business," stated Chris Day, who joined the Board of CareWorx Fully Managed. "An MSP that can combine 'Rule of 40' recurring revenue organic growth with market consolidation is a game-changer."
Funding for the merger came from capital previously provided by Kayne Partners, the growth private equity group of Kayne Anderson Capital Advisors, L.P., along with additional debt financing from CIBC Innovation Banking.
About CareWorx
CareWorx is a top-50 global managed service provider, leading ServiceNow MSP, and market leader in Senior Care. The CareWorx Central service management platform provides organizations with a complete solution to deliver 24×7 service desk, IT service management, automation, security, and self-service to end-users. Our GrandCentral platform delivers ServiceNow-as-a-Service at a fraction of the cost with seamless implementation and ongoing maintenance. CareWorx is the senior care industry's largest provider of managed point-of-care, eMAR, mobile computing, and wireless solutions with 70,000 devices in over 4,600 facilities. We help over 600,000 seniors receive better care every day! www.careworx.com
About Fully Managed
Founded in 2002 in Vancouver, BC, Fully Managed is now Western Canada's leading Managed Services Provider, delivering innovative IT solutions to more than 150 companies around the world. Every day, thousands of people rely on Fully Managed to deliver the Peace of Mind that their technology will work exactly how they need it to, when they need it to. www.fullymanaged.com
SOURCE CareWorx Corporation