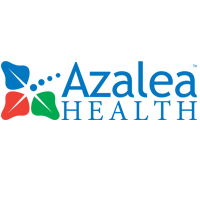 Azalea will add close to 40 hospitals to its user base and leverage Prognosis' expertise and experience to grow and service the rural and community hospital market segments
Azalea Health, a leading provider of fully-integrated web-based healthcare solutions and services, announced today the merger of Houston-based Prognosis Innovation Healthcare, a leading provider of electronic health records (EHR) to rural and community hospitals. This is the second such merger for Azalea in 2017, further solidifying its position as one of the preeminent cloud providers and advocates in the rural health space.
"I'm genuinely pleased to know that we have found a partner who shares that belief, and will now continue that mission with a broader reach across both inpatient and ambulatory environments."
One of only a few SaaS Health IT organizations with a true expertise in the IT, billing and reporting space for rural health clinics and hospitals, leveraging the integration of the Prognosis inpatient solution will allow Azalea to expand its presence into critical access and small community hospitals, and effectively deliver a complete continuum of care platform to an expanded rural market segment.
Baha Zeidan, Founder & CEO of Azalea Health, says of the purchase: "Hospitals and medical practices in rural settings are struggling mightily to answer an incredibly unique set of challenges when it comes to access, cost control, technology and more. Innovation is critical to their ability to navigate the shift to value-based care and to deliver services in rural markets, a market that has 1,300 critical access hospitals. Bringing Azalea and Prognosis together, we can now help these providers effectively create a single medical record that follows patients throughout their healthcare experience. Rural hospitals, clinics, and ambulatory practices will now be able to create clinical, financial and quality-driven outcomes with a single platform that lets services be pushed to the lowest cost provider in that continuum. When you include our Telehealth capabilities that reach extends all the way to the patient's home."
"Our goal has always been to change the way that technology supports rural and community hospitals for the better, and we have worked tirelessly to do that for the last 12 years," said Dougal Cameron, the former CEO of Prognosis, who will serve as an advisor to Azalea throughout the transition. "I'm genuinely pleased to know that we have found a partner who shares that belief, and will now continue that mission with a broader reach across both inpatient and ambulatory environments."
Azalea Health now services thousands of ambulatory and hospital-based healthcare providers nationwide, across more than 30 medical specialties, and manages billions of dollars a year in healthcare charges processed through its platform. Azalea will maintain its headquarters in Atlanta, GA, and maintain satellite offices in Macon and Valdosta, GA and Houston, TX, with nearly 150 employees across the country.
About Azalea Health
Azalea Health is a leading provider of fully integrated, technology-enabled healthcare solutions and managed services for ambulatory physician practices, rural health clinics, and community and critical-access hospitals. Azalea's comprehensive portfolio includes integrated electronic health records, practice management, Azalea M™ mobile platform integrated with Apple® HealthKit, as well as complete Telehealth, Revenue Cycle Performance and Professional Consulting services. The Azalea platform also provides tools and resources to help customers meet their Meaningful Use requirements, as well as strategies to navigate accountable care and alternative payment models. To learn more, please visit www.AzaleaHealth.com, call (877) 777-7686 or connect via social media on Facebook, Twitter and LinkedIn.
About Prognosis Innovation Healthcare
Prognosis Innovation Healthcare is changing the way EHRs support rural and community hospitals. With an easy-to-use adaptable solution, Prognosis helps hospitals achieve system-wide user adoption, which results in better care coordination, improved communication, enhanced patient safety, increased charge capture and augmented hospital operations. Our entire solution suite — inpatient, ambulatory, ED and financial systems — is built on a Web-native platform, allowing for tremendous flexibility. This means new functionality and enhancements are released more quickly, ensuring our clients are prepared for new regulations and benefit from best practices. To learn more, please visit prognosisinnovation.com.
Contacts
Innsenna for Azalea Health
Leslie Kirk, 678-733-2162
lesliekirk@innsena.com