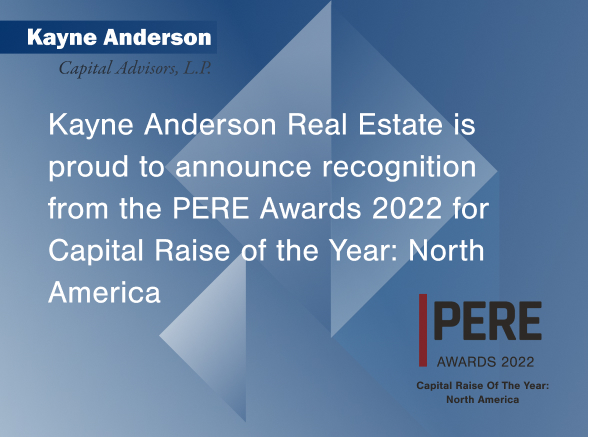 In May 2022, Kayne Anderson Real Estate ("KA Real Estate") closed on Kayne Anderson Real Estate Debt IV ("KARED IV") with $1.875 billion in capital commitments. The capital was raised from a diverse group of existing and new investors, surpassing its initial target of $1.5 billion.
Building on KA Real Estate's strong track record in real estate debt, KARED IV invests in Freddie Mac structured products and directly originates loans. KARED IV seeks to generate strong risk-adjusted returns in structured real estate finance by leveraging KA Real Estate's deep industry relationships and seasoned team, which is set up to succeed in all market conditions. KARED IV marks the largest Debt fundraise for Kayne Anderson Real Estate.
To learn more, please click here.